Vietnam posses various breathtaking both landscape and seascape. Visitors to Vietnam will be amazed by the gorgeous Halong Bay – one of Wonders of the world, the mysterious caves in Phong Nha – Ke Bang or the long-aged history of ancient towns. Besides, you might be fall in love with Vietnamese cuisine and friendly people.
However, like in every tourist destination in the world, Vietnam has its own negative side to travelers. There are also lots of tourist scams in Vietnam that you may crash into and they can destroy your trip. Therefore in today article of Vietnam travel, I want to show you some tourist scams in Vietnam. Don't miss if you want to protect yourself!
1. Tourist scams in Vietnam – activities
All kind of tourist activities is the main stream in your itinerary. That's why people tend to create lots of scams in tourist activities. The thing is you must be aware of all their tricks and be smart.
Exchange money
There are many money exchange stalls in the most tourist area. They also tell you that they offer you the best rate, but you might be into one of the basic tourist scams in Vietnam. I know it can happen around the world, but in Vietnam people take advantage of it more easily because the note denomination in Vietnam is large.
This scam can occur under various forms such as conversion of currency, not giving change by counting it into a tip or changing the rate because of the services,… Many places round up or down the rate exchange of USD to Vietnam Dong to give you less and they can keep the rest of your money.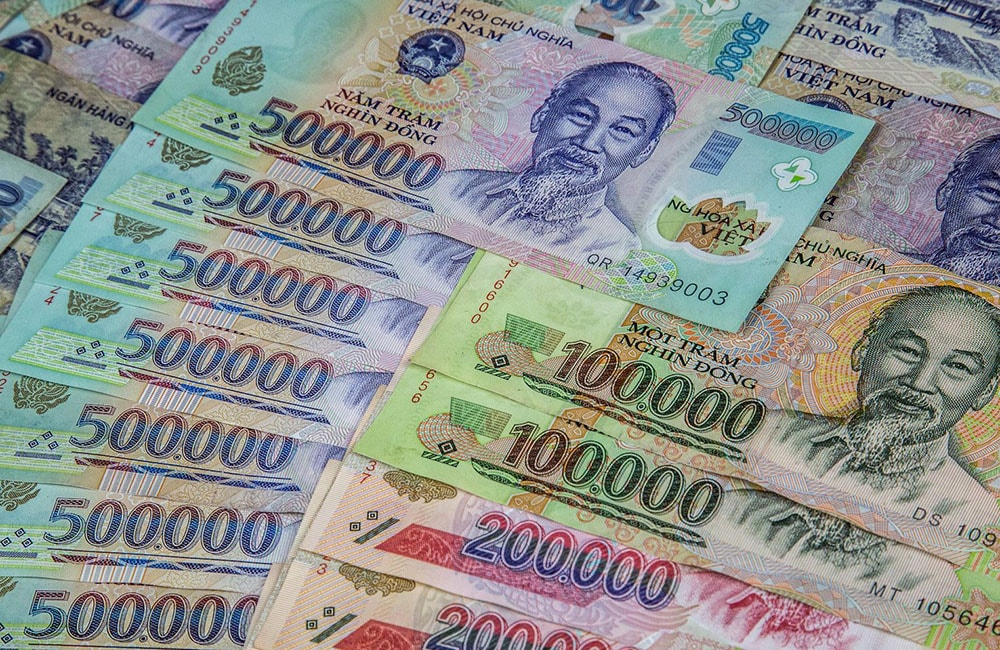 Suspicious travel agencies
Travel agency in Vietnam is like mushroom after the rain. And as you know, not all are prestigious and trustful. The most basic tourist scams in Vietnam of travel agency is unclear services. For instance, they guarantee to provide you with kayaking, snorkeling,… but they don't say how long for this or you have to pay extra money if you want to experience them.
I advise you not to book a trip at your hotel. This is because their services might suck and you might be surcharged. Last time, my friends booked Halong Bay cruise at their hotel and they were served in a hundred-decade junk. That's such a common tourist scams in Vietnam.
Unreasonable prices for food
You are a food lover and you can't help trying Vietnamese street food. But there are some restaurants don't show price on menu and they will overcharge you after finishing meal. Or sometimes, you just order a beer and they serve it with nuts or fruits that you even didn't order them. And then, they can charge you with that. It's unfair and it's totally one of tourist scams in Vietnam that you probably get into.
Then what will you do to avoid tourist scams in Vietnam? Only use what you order. If they give you something more, refuse it. And keep all empty bottle and dishes on the table, which helps you check the bill later.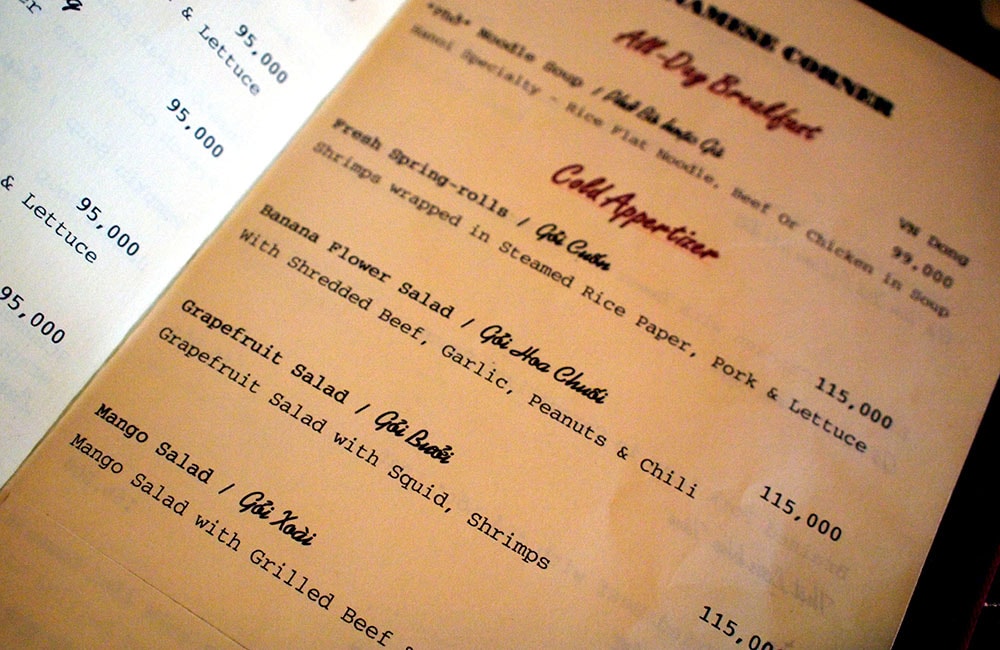 Street vendors
I would say never buy anything from them even though how persistent they are. They can charge you 10 times more than the real value of product they offer. Even their product doesn't have good quality or fake.
Another tourist scams in Vietnam from these street vendors are taking a photo with high fee and pickpocket. You might feel interesting in the special fruit basket then they can lend you to take a photo that you think it free. And they will require a fee, a tip or a purchase. That's annoying and dangerous too. This is because they can go in group and pickpocket you while you are trying to figure out what is going on.
Shopping
There are uncountable shops with global famous brands in Vietnam like The North Face, Rayban,… But I make sure that they are all fake. But if you still want to have one with lower price (in comparison to the authentic one) it's ok to buy. However, you absolutely are overcharged. To avoid this tourist scams in Vietnam you need some technique. You should bargain as hard as the shopkeeper does. If they reduce the price, don't accept. Just keep your first price and persist on it. And don't hesitate to walk away, you can find the same item at other shops.
Massage service
In Hanoi Old Quarter, there are lots of place offer massage with crazy discount. But it's a big tourist scams in Vietnam. They can give you a low price, but when the bill comes out you can find they charge you for everything like water, essence,…
You should stay away from small massage to find somewhere big and prestigious. You can look for online from real experiences of other travelers or ask your hotel.
2. Transportation
Motorbike rental
A common motorbike tourist scams in Vietnam is that the shop lend you a bike with some mechanical problems. Then when you give it back, you have to pay repair fee for. At this case, the best solution is that you should check the bike carefully right at the shop.
Taxi
All taxi has tampered meters, you have to pay upon the number on it. However, not all are reliable. The number displayed based on the distance, not time. Therefore, if you find it change the number while waiting for the traffic lights, you are in one of the most popular tourist scams in Vietnam. Otherwise, the driver can lengthen the road, which the call the shortcut. Then no need tampered meters, they also can fool you. So the solution is knowing well your destination. Keep an eye on the map and if he goes the longer way, remind him.
And the other way to never get involved in this tourist scams in Vietnam is take taxi from trustful companies like Mai Linh, Vinasun or Taxi Group. Or you can book Grab Taxi with specific price for you.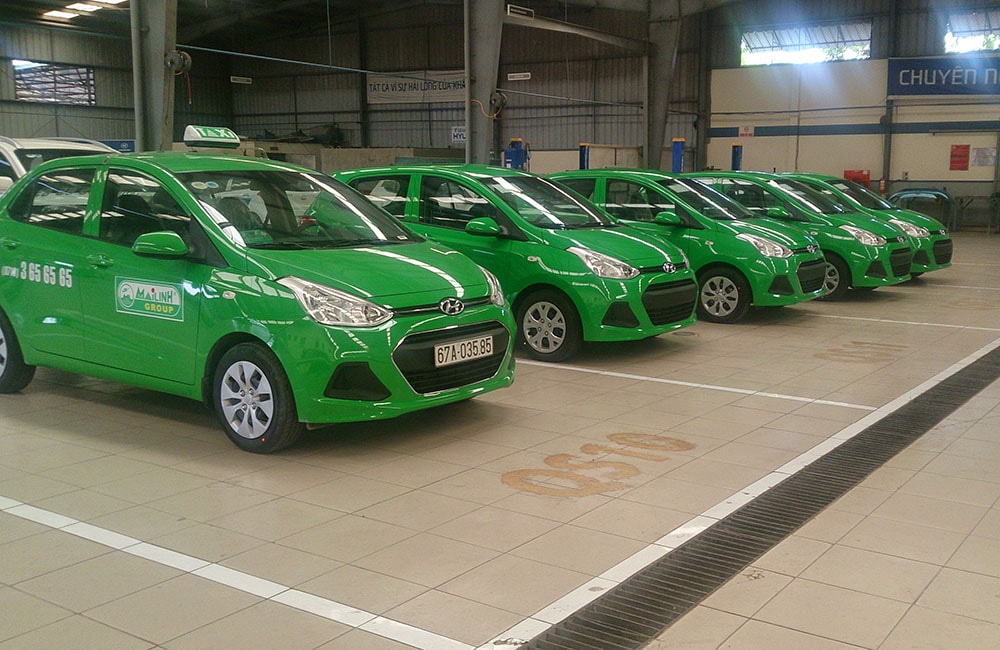 3. Street dangers
Pickpocket and snatch theft
You would hear that Vietnam is quite safe for travelers, no terrorism, no politic or religious conflicts. However, don't loose your alert, pickpocket and snatch theft happen all the time especially in big cities like HCMC or Hanoi.
Even they work with tout. Their accomplice can show you the wrong direction of the theft or stop you from following the culprit. In order to avoid this situation, never hold your valuables on your hands while being in the street. You can keep a small amount of money on money belt or anti-theft bag. And leave all your important documents like passport at your hotel, only bring along the photocopy.
Friendly scammers come with services
Be aware of those who accidently come to you and offer their services with a guarantee about low prices. Among the most common tourist scams in Vietnam, this trick might fool lots of travelers who are first time in Vietnam.
For instance, someone talk to you friendly and offer you a free ride and say you can tip him how many you want. But when the ride finish, he will demand a high fee for his service.
That's not all tourist scams in Vietnam. You might face to some brand new scams that haven't happened before. Therefore, always stay focus and don't let everything go. Keep your standpoint and persist with it. You also should have emergency contact of police or hospital in advance. I hope these information can help you.